Buy The Best Bird Bath Here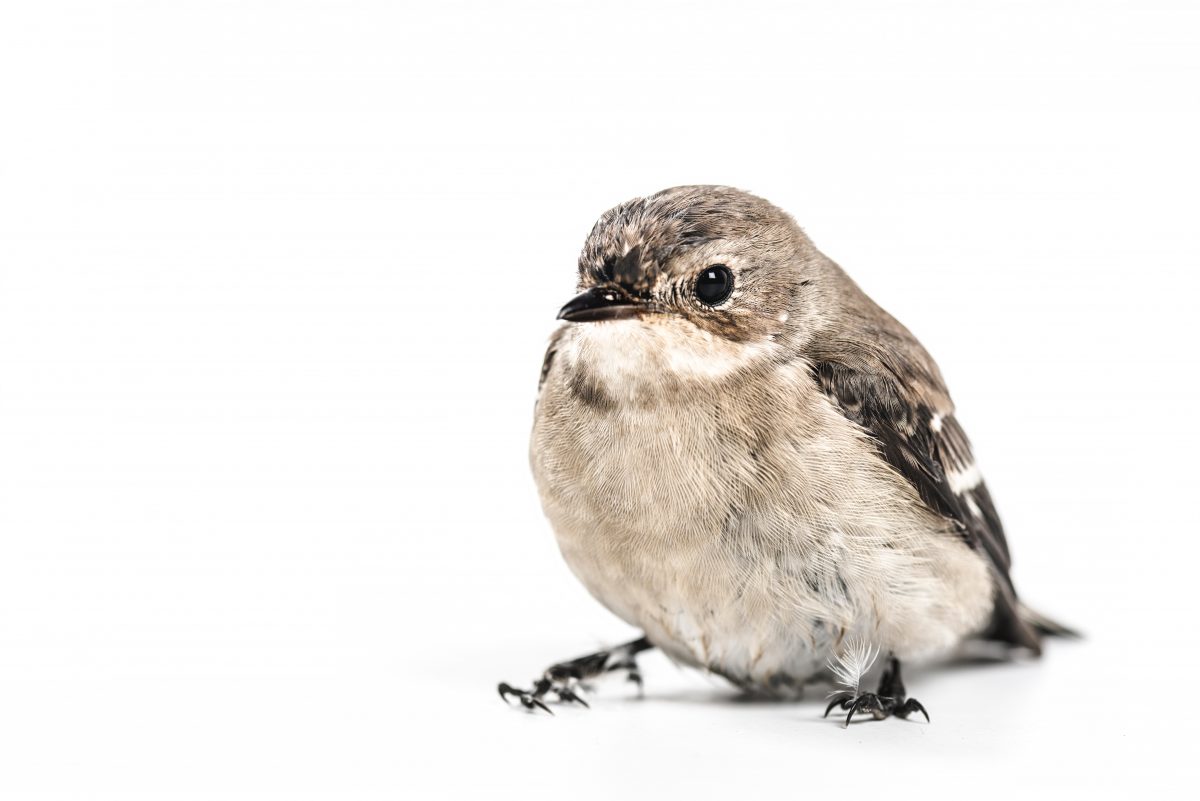 Bird Baths For Attracting All Types Of Birds
Do you want to hear the sound of songbirds singing beautiful songs near your home? Does your backyard or garden need a splash of the vibrant color that only wild birds can offer? Your garden needs a bird bath and the many hours of colorful enjoyment that bird baths offer! The best bird baths for attracting all types of birds are for sale right here. Our bird baths will make great additions to your backyard or landscape. We also have a wealth of free information to help you take all factors into consideration before buying bird baths. These factors can include the size and style of the bird bath as well as the material it's made from.  Remember, choosing a bird bath is like getting married; it should be a lifetime commitment, so take your time to choose the right one.
If you want to attract the widest variety of birds, place several bird baths in different locations around your property. A bath with shrubs or other small trees nearby can attract smaller species, like warblers and wrens. A ground-level bird bath can attract larger birds, such as juncos. When placing bird bath on your property, consider how you're going to keep it clean and full.
Consider these other tips if you would like to attract more birds to your bird bath. A small twigs and branches will attract birds that need shelter nearby. Birds also will use nearby shrubs and trees with low branches for shelter and protection. However, be careful not to provide so much cover that you give refuge to local cats that prey on birds.
Birds are attracted to the sound and movement of water. Commercial birdbaths with built-in fountains, drippers, or misters help to attract birds. However, commercially available bird baths rarely have the best bowl designs. You can make modifications with stones, gravel or adhesives to make these bird baths more appealing to birds.
Cleaning and Maintaining Bird Baths
Birds need to drink and bathe all year round, even in winter. Although birds can eat snow and melting ice, doing so causes them to expend more energy. To be sure your bird bath is a reliable source of water. Keep bird bath water from freezing between dawn and dusk, when birds are most active.
You can use various methods to keep your bird bath ice free. You can pour warm water into the bowl, but this is tedious and water can freeze over again quickly. Put a stick of wood into the water during cold weather to help you get the ice out and add fresh warm water.
Bird baths with thermostatically controlled heaters will save you time. Small, inexpensive heaters are available for purchase on this site.
Your bird bath heater will need a source of electricity to run. Make sure your outdoor ourlet is on a ground fault circuit interrupter (GFCI). This will cut off the flow of electricity in the event of a short circuit. If you are not sure how to wire one yourself, consult a qualified electrician. Always keep your bird bath full of clean water when using a heater, or the heater may become damaged.

This is an example of a bird bath bowl with built in heating unit. The bird bath clamps on to any railing and the heating unit is located underneath the bowl. Simply plug it in to keep the bird bath ice free.
To prevent diseases, such as West Nile or Zika virus, change the water every few days. This will help eliminate mosquito larvae from bird bath water. Rinse a dipping pool every week with a garden hose to get rid of seeds and other debris. The more birds you see using the bird bath, the more often it should be cleaned.
Scrub bird baths a few times each month with a plastic brush. This helps remove algae and bacteria. Never add toxic chemicals to bird baths to kill algae or insects or to prevent water from freezing.
You should  think carefully about how you will clean bird bath before making your purchase. How much time will you have to dedicate to emptying your bird bath and refilling it with clean, fresh water? You should change bird bath water at least several times per week. How much time will you spend doing thorough a thorough cleaning and scrubbing? Cement or concrete bird baths need to be scrubbed out and hosed down more often because they are porous and the pores can hold germs and pathogens, while plastic and resin bird baths require less thorough cleaning. Will keeping your bird bath clean require any special chemicals or equipment? Be sure to get all the necessary information before making a decision.
If you are going to use anything other than oils or vinegar to clean bird baths, make sure you use something non-toxic. This CareFree bird bath and statuary cleaner is made from plants and trace minerals and will not harm humans or wildlife.
Design Of Bird Baths
Bird baths can be considered almost any water vessel – from a old plastic cereal bowl to a backyard pond. Whatever form bird baths take, make sure yours have the most bird-friendly features.
This is an example of a ground-level bird bath. Ground-level bird baths do not feature the familiar pedestals often seen on bird baths. This type of bird bath is perfect for ground-feeding bird species, such as sparrows.
Most birds prefer a bird baths with sloping edges. This allows them to bathe in water with a comfortable depth. A dry edge is ideal, as it gives birds a place to land before bathing or drinking.
Sometimes birds don`t use bird baths because they are too deep. Keep the water shallow. A depth of 1 to 3 inches at the bird bath bowl`s deepest point is ideal. Remember most birds prefer to bathe in water that is no deeper than their legs are long.
Most birds will not bathe in bird baths that that have smooth or slippery surfaces. However, they may land on the edge to drink. A rough-textured bowl is better because the birds can hold on to it more easily with their talons.
In cold winter climates, bird baths can sometimes due to the expansion of bird bath water when it freezes. A bird bath heater or deicer is the perfect solution for this.
This is a good example of a bird bath bowl that slopes toward the middle from the outer edges. It is made of glazed ceramic, so if you buy this bird bath, get some non-toxic adhesive stickers to put inside the bowl. This will help keep the birds from slipping.
If you buy a birdbath that is too deep, you may be able fix the problem by adding flat rocks or gravel to the middle of the basin. For bird baths that are too smooth or slippery, bathtub stickers can provide the rougher surfaces birds prefer.
Any sizes and shapes of bird baths may be used by birds. But remember, the bigger the bird bath the more birds will use it. The ideal diameter for bird baths is about 18 inches to accommodate the most birds.
More Examples Of Bird Baths
Here are some examples of bird baths and factors to consider before buying one. Consider the different bird bath styles, materials and sizes. Each of these bird baths includes a short description with details on how to get the most out of it.
Ceramic Bird Baths
This is an example of a ceramic bird bath, the API 670 20 Inch Heated Birdbath On A Pedestal. It has a more traditional style because it has a bowl and pedestal. This bird bath has a depth of 2″, which is perfect to avoid the accidental drowning of birds. Ceramic bird baths usually have a smooth surface, so you may want to add some adhesive stickers in the bowl to make prevent the birds from slipping. This is a heated bird bath, which means you can leave it outdoors during the cold winter months and the water won't freeze. Simply click on the picture if you would like to learn more about this bird bath on Amazon.

This ceramic bird bath consists of a bird bath bowl that can placed on the ground or on a surface, like a patio table. You can detach the ceramic bird on the bird, if you desire. This is a simple and inexpensive choice if you are looking for a basic ceramic bird bath.

This ceramic bird bath is one of the few bird baths on Amazon that we would recommend against buying. Based on customer reviews, this ceramic bird bath is not that durable and, in some cases, lasted only a few weeks to less than one year. Customers report that this bird bath does not last in cold winter weather. We would recommend either a different ceramic model, or a different kind of bird bath on this page, or on Amazon.
Plastic Bird Baths
This affordable plastic daisy bird bath has received some excellent Amazon customer reviews. If you are looking for bird baths under $25, this is the right one for you. It is also perfect if you are a first-time bird bath owner. Because it is plastic, it is easy to clean and does not need frequent scrubbing. Simply tip the bird bath to the side to drain the old water and refill with fresh water. It is simple to assemble with only 3 screws. The only disadvantage of this bird bath is that the product description does not specify how deep the bowl is. Remember to place some stones in the middle of the basin if it is deeper than 2″. The pedestal can be filled with sand or rocks to anchor the bird bath and prevent it from tipping over.
This is another affordable plastic bird bath under $25. Customers report that this bird bath offers excellent value for money! The plastic is BPA free and the bowl has a depth of 2.5″. Also, assembling this is a breeze, as there are no tools required and the required screws are included. Like the other plastic bird baths, the base can be filled with sand to prevent it from tipping. Like any other bird bath, drain the water and refill regularly. If water is changed regularly, wiping it down with a towel should keep it free of algae growth.
This bird bath is very affordable and sells for less than $30! You can fill the pedestal with sand, which will prevent it from blowing over even in the strongest wind. Customers report that this bird bath is very easy to clean and will not turn green with algae. The bird bath is pure white in color. We recommend storing this bird bath indoors during cold winter weather.
Resin Bird Baths

You're going to love this Best Choice Pedestal Bird Bath, a favorite in customer reviews on Amazon! The tough resin material will stand up to the toughest winter climates. Drive the 3 stakes into the ground to anchor the bird bath. Also, fill the base with sand to stabilize the bird bath and prevent it from tipping over. Customers report that even high winds will not tip this bird bath over! Customers report that that the bird bath bowl is not too deep. As always, we recommend a basin depth of no more than 2″.

Here is another sturdy resin bird bath that birds are going to love! This bird bath comes with  a pump to keep the water flowing and attract even more birds. The pump is located directly under the bowl and have various speeds to choose from. The finish is hand applied, giving the bird bath the appearance of antique stone. Resin bird baths are easy to clean and move, making this an beautiful and practical addition to your yard or landscape.
Buy Bird Baths At BirdBathsForSale.com
BirdBathsForSale.com makes buying a bird bath fun and easy. Browse our wide selection and pick your favorite one or choose two or three to place around your garden or yard. Add the sound of songbirds to you outdoor setting for a relaxing and peaceful environment. Turn your backyard into a habitat for these songbirds that bring so many joyous melodies to yards and gardens. Also, remember the artistic beauty that bird baths can bring to your yard. At BirdBathsForSale.com want to help your decorate your yard and provide a great online shopping experience.
More On Amazon
Last updated on May 31, 2023 at 2:14 pm - Image source: Amazon Affiliate Program. All statements without guarantee.
---