Heated Bird Bath – The Best Heated Bird Baths For Your Yard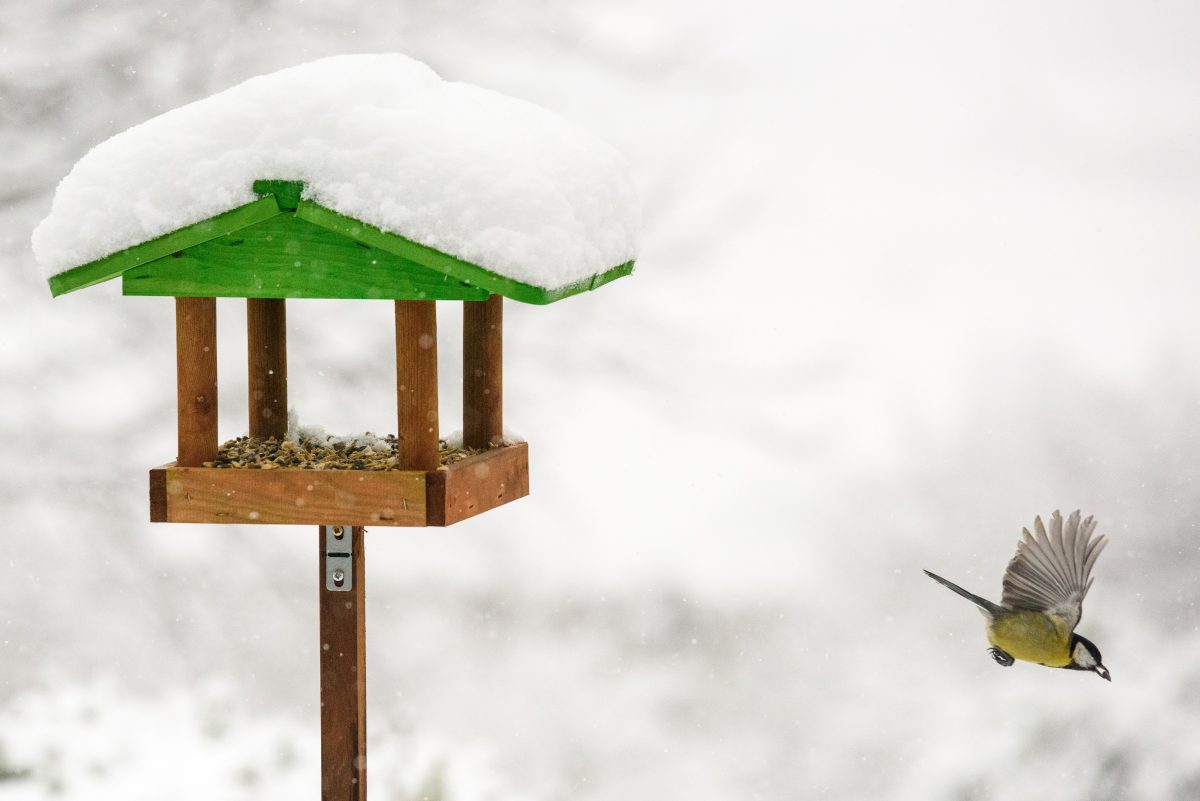 Why Read Heated Bird Bath Reviews?
Winter is coming and that means snow, cold weather and ice if you live in a colder climate. While you struggle with defrosting your car windshield or shoveling your walk, birds struggle to find water in the winter. You can help! Although winter can be a difficult time for birds, you can do your part to help their survival by providing food and water sources. A heated bird bath is a great way to provide water even during the winter months. You will help birds keep their feathers free of dirt, mites and harmful pests. You will also provide neighborhood birds with a source of fresh drinking water. We have some heated bird bath reviews of the best bird baths on Amazon to help you make an informed decision.
Read the heated bird bath reviews below to be sure to make the right choice for you and click on any of the pictures of bird baths below to find out more or buy one.
Heated Bird Bath Reviews
Songbird Essentials Heated Bird Bath Review
This is one of the most popular winter bird baths on Amazon and it has received excellent customer reviews. These is a double ring heater that turns on as soon as the temperature hits the freezing mark. The heater is thermostatically controlled and is enclosed and sealed for the harsh winter months. This bird bath will prevent water from freezing in temperatures as low as -20F. This heated bird bath is made of cedar and will go perfectly with your deck or porch. The bird bath bowl is an ideal  1 3/8″ deep, which means less danger of birds drowning and no need to put stones or other objects in the basin for the birds to perch. The removable tray makes this heated bird bath very easy to clean.
Customers report assembling this bird bath in the middle of winter in some of the snowiest weather and the water never freezing.
Songbird Essentials SE995 Songbird Spa Review
If you would like to attract songbirds all year round, this is the right bird bath for you! In bird bath reviews on Amazon, customers report putting this basin outside in the coldest winter climates in the northern US and the water not freezing. Shut the heater off at night and defrost the water in the morning by turning the heater back on! The depth of this bird bath is 2.3″, which is perfect for encouraging birds to use the bath and for preventing accidental drowning. This bird bath does not have a pedestal and can be mounted on a deck, porch or pole. As with all bird baths, remember to follow good maintenance practices. Drain the water at least least several times per week and replace with clean, fresh water.
Allied Precision Heated Bird Bath With Pole Mount
This 70 Watt plastic bird bath will help ensure a source of clean, fresh water all winter long. A thermostat controls the heating element hidden beneath the bowl. Mount the bird bath on the pole pushed into the soil, or on a wooden deck rail. This heated bird bath includes a mechanism that makes it easy to tilt and drain the water to clean. This bird bath also has an ideal depth: 2″ in the middle to maintain the safety of the birds. The material is textured plastic, so the birds will maintain sure footing. The bowl will not crack, even in the coldest weather. It is easy to mount, and customers report owning this model for years.
Read more reviews of Allied Precision bird baths.
API 970 Bird Bath
This metal bird bath is both beautiful and practical! It is durable and has been tested in tough, subzero conditions. The textured metal surface ensures that birds will be able to hold on securely. The metal stand, electrical cord and bird bath cleaner are all included. The basin is 1.75″ deep in the middle, which is a safe depth for small songbirds, while larger breeds will drink around the rim. It will not crack, even in the coldest winter conditions and the cord is water tight to keep the bird bath dry and safe.
We hope that you found these heated bird bath reviews helpful. If you would like to recommend other bird baths to review, please send us a note here. Check out our reviews of cement bird baths, too!
More On Amazon
Last updated on October 4, 2023 at 4:56 pm - Image source: Amazon Affiliate Program. All statements without guarantee.
---