Bird Identification Guide PDF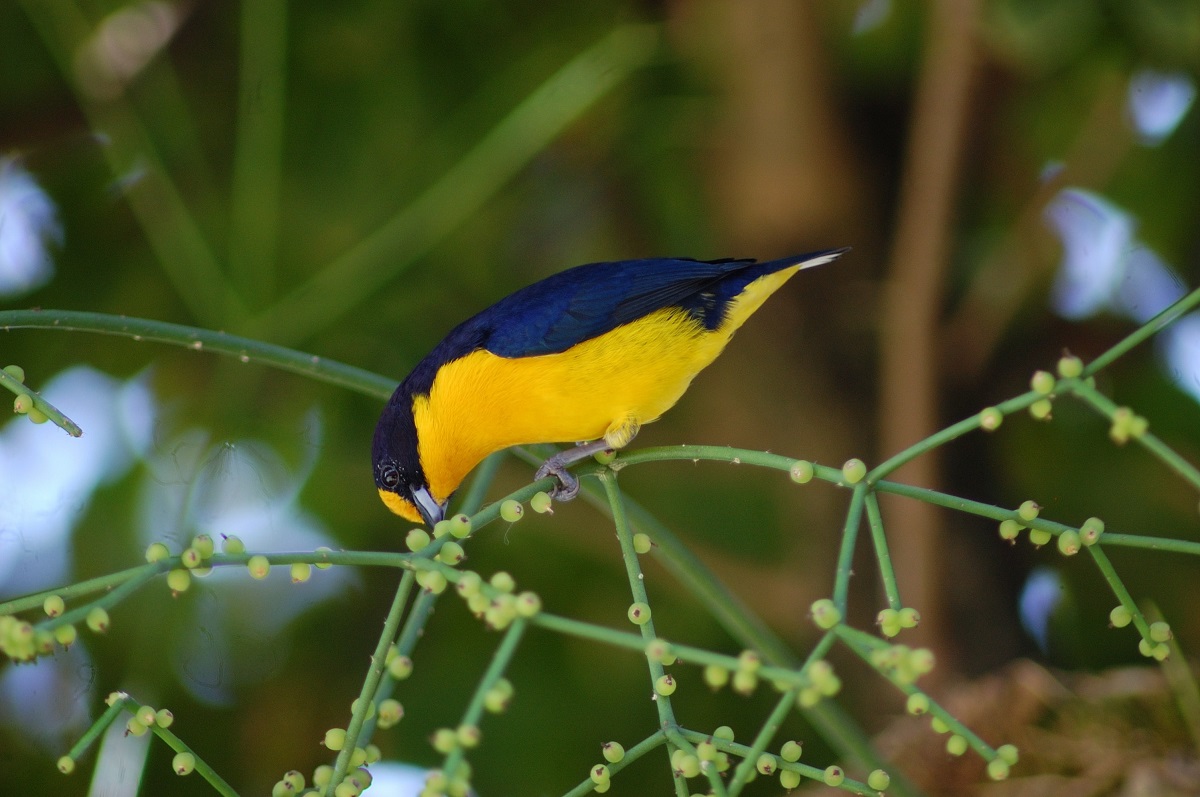 Common Birds Of North America
If you are new to bird watching, we highly recommend getting a bird identification guide. The bird identification guide PDF, "Common Birds Of
North America" is the perfect guide for beginners. You will find descriptions of all the birds you are likely to see on your birding excursions. Some of the birds you will learn to identify include the blue jay, the crow, the hummingbird and the robin, to name just a few.
There are many there are many benefits of this bird identification guide, including its simple-to-understand terms. For each bird species, you will find a detailed description of the bird's habitat. In addition, you will find out all about its appearance, including its colors and size. You will also read descriptions of each bird's nesting and migratory habits, and which regions you are most likely to find each species. Does the particular species eat seeds, weeds or nuts? You won't have to guess when you take this guide along.
How Can I Identify Birds?
There are many different criteria that you can use to identify birds. Here is a list of a few.
Time of Year: While out in the field, ask yourself whether the birds you are seeing are usually around during that time of year.
Behaviors: You should pay particular attention to the behaviors of the bird, such as where it eats and drinks. Other behaviors to watch for are whether the bird spends most of its time in the air and how it navigates through its environment.
Size: This is another important factor. Try to compare the size of the bird you are identifying with the size of the other birds around it.
Habitat: Where are you birdwatching? Which species of birds would you typically expect to see in your area?
Sound: If you are having difficult identifying a bird by sight, try listening to the sound the bird is making and note it, or record it with a field recorder such as this one.
These are just a few ways to identify birds while out in the field. Be patient! The more birds you identify, the easier it will become to do so.
Why Get A Bird Identification Guide PDF
Whether you are a new or long-time birding enthusiast, you should use a bird identification guide. It will help you name birds by the their popular names. If you have used one before, you may have seen them use keys or other systems to identify the most common birds. The beauty of this guide is that it uses layman's terms. Consequently, there is no confusing scientific terminology. However, you will find the Latin name of the bird.  Use the pictures to identify the birds you find, and compare them to similar-looking species using the information in the guide. The table of contents will lead you right to the bird you are looking for. You will also find detailed information about each bird's song. Never wonder about the most common bird species again!
Download instantly now for your next birding trip!
---