How To Make Hummingbird Water (Best Recipe 2021)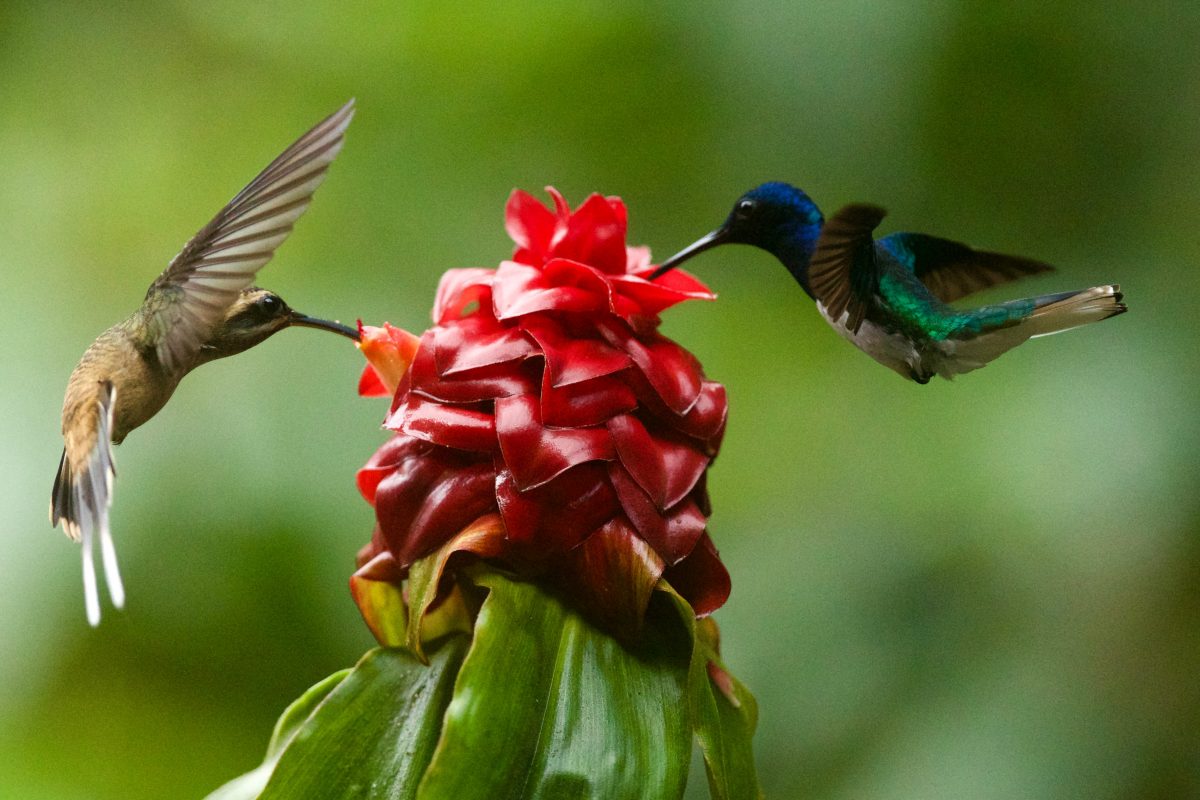 How To Make Hummingbird Water – The Best Recipe
If you have already set up your hummingbird bird bath and attracted some of these beautiful birds, you may be wondering how to get even more hummingbirds to visit your backyard birding habitat. The best way to do this is to provide some hummingbird food, commonly known as hummingbird water by following a hummingbird feeder solution recipe. Making hummingbird water is very simple and inexpensive, and with a little practice, you can make hummingbird water that is just as good or better than what you can buy in the store. Here are is a hummingbird feeder solution recipe that will keep these beautiful birds coming back to your yard again and again.
What You Will Need To Make Hummingbird Water
Plain White Sugar (not brown sugar or sugar substitutes)
Water
Mixing bowl
Wire Whisk
A pot with cover for heating the solution
Step 1: Mix 1 Part Sugar 4 Parts Water
Mix 1 part sugar and 4 parts water together in the bowl using the wire whisk. When deciding how much water to make, keep the size of your hummingbird feeder in mind and remember that the solution cannot be stored indefinitely.
Step 2: Heat Solution On The Stove Top
Bring the solution to a boil then turn the heat down to low. You should notice the sugar completely dissolving in the water. Continue to keep the heat on low.
Step 3: Turn The Heat Off And Allow The Solution To Cool
Turn the heat completely, cover the pot with a lid, and allow the water solution to cool to room temperature. Do not add warm or hot hummingbird water to your hummingbird feeder.
Step 4: Fill Your Hummingbird Feeder
How far you fill your hummingbird feeder will depend how many hummingbirds consume the hummingbird water. Filling the feeder about half way is usually sufficient, but you can also fill it higher if you get more birds. The remaining water can put in a clean glass bottle and stored in the refrigerator. The solution will usually keep for about a week.
Step 5: Change The Hummingbird Water In The Feeder Frequently
Remember that this solution is prone to fermentation and spoiling, so keep an eye on the feeder and change the hummingbird water as often as needed. As a rule of thumb, the warmer the temperature, the more often the solution should be changed.
Other Hummingbird Water Tips
Hummingbird water is prone to mold in addition to spoiling and fermenting, so regular cleaning of your hummingbird feeder is essential for the health of the birds. When you change the water, clean the feeder with a water and apple cider vinegar solution. You can also use other non-toxic cleaning substances, such as olive or cinnamon oil.
Place your hummingbird feeder in the shade to ensure hummingbird water lasts longer.
You may want to place an ant guard around your hummingbird feeder to avoid ants getting into the hummingbird water. Many feeders come with an ant guard already built in.
A hummingbird feeder can be one part of your hummingbird habitat. Add more feeders and hummingbird bird baths to attract even more hummingbirds to your yard!
To deter bees and other insects, install a second, smaller insect feeder close to your hummingbird feeder. Use a sweeter hummingbird feeder solution for the insect feeder, and make it yellow, to attract bees and wasps. This will keep insects away from your hummingbird feeder.
Why Providing Hummingbird Water Is So Important
The Smithsonian National Zoo points out some fascinating hummingbird facts. The hummingbird's metabolism is exceedingly fast and the heart of this tiny bird beats up to 1200 times per minute when the hummingbird is in mid-flight! They have a normal body temperature of 105 degrees Fahrenheit, but when they can't maintain this, the hummingbird enters a state called torpor. When food is in short supply, or when the temperature dips, hummingbirds enter torpor to drastically slow their metabolism. While in this state, the hummingbird's demand for energy plummets. The hummingbird's massive demand for energy makes providing hummingbird water even more crucial. By following this hummingbird feeder solution recipe, you will ensure that local hummingbirds have the energy they need to survive and thrive.
Source: https://en.wikipedia.org/wiki/Hummingbird
More On Amazon
Last updated on October 4, 2023 at 4:59 pm - Image source: Amazon Affiliate Program. All statements without guarantee.
---