Birding Gear For Summer And Winter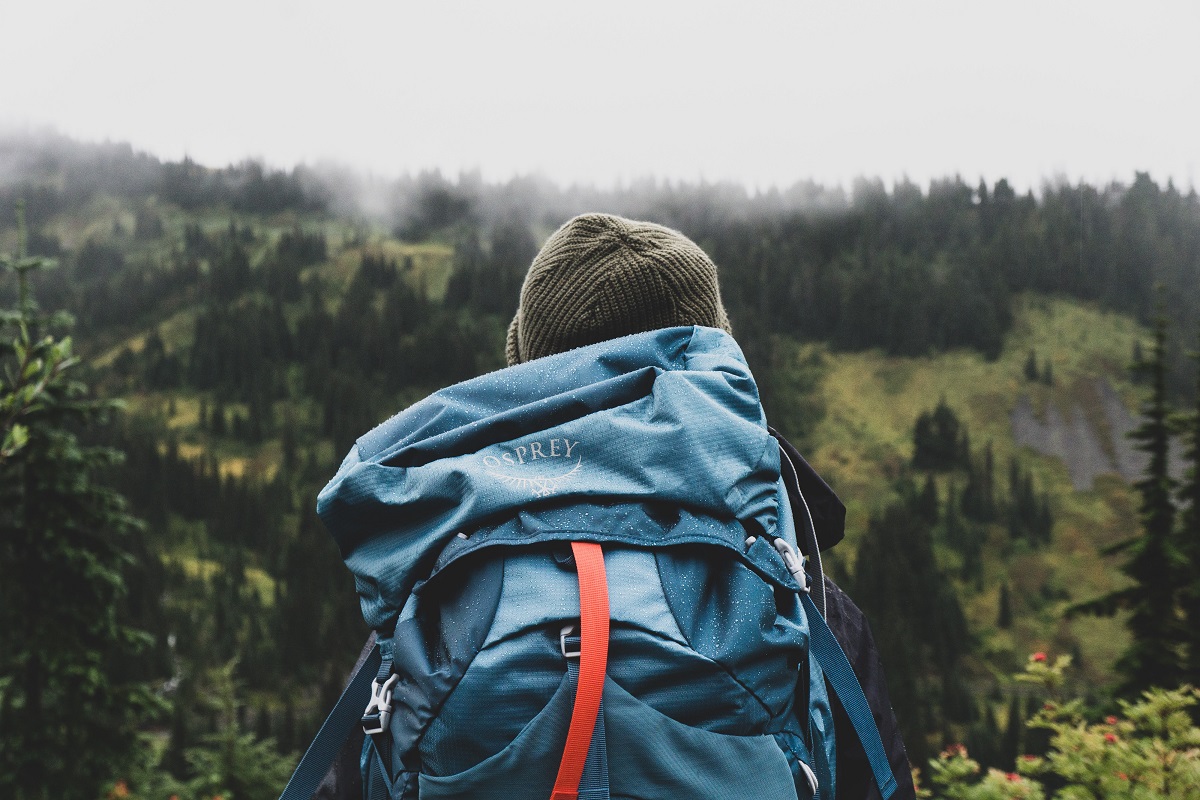 Birding Gear For Summer And Winter
If you have a bird bath, an aviary or keep birds as pets, chances are your love of birds does not stop in your own backyard. Getting out into nature and experiencing these amazing creatures in forest and national parks, or even taking a birding excursion to an exotic location are some of the greatest pleasures of our hobby. And when you are out in nature, it is important to carry the best birding gear you can buy. No matter if you are birding in summer or in winter, staying warm and dry (or cool and dry in the summer!) are priorities when you are out in the field. We have compiled a list of indispensable birding gear that you can use on birding trips anywhere you may go.
Birding Gear For Happy Feet
Even if you have never been on a birding trip, if you have spent any time hiking or out in nature, you know how important the right footwear is. Spending hours on your feet wearing shoes that are too large or small, or just plain uncomfortable, will make you an unhappy camper. Remember that you are better off paying a little more for quality, than going for the cheapest option.
Winter And Summer Birding Footwear
Did you know that winter is a great season for birding? Many birders don't realize the surprises that await them in the winter months, as many birds deviate from their migratory routes. In fact, Julia Zarankin writes that her winter birding experiences in Ontario, Canada have led to many such surprises. Spotted Towhees and Thrushes are only two species she encountered in between her owling adventures during the tough Canadian winters. Of course, birding in such harsh conditions requires careful preparation and the right birding gear.
For winter footwear, we recommend the Timberland Men's Chocorua Trail Mid Hiking Boot. This boot is made with waterproof leather and has rubber soles. When you`re out on the trail, these boots will give you excellent traction and will help prevent slips and falls, even in the rain or snow. Timberland uses cutting-edge technology to ensure maximum comfort. The forefoot is flexible, and the upper is protected by an outer membrane. The membrane ensures that these boots are both breathable and impermeable. These boots also feature Primaloft insulation. You`ll find these perfect for both birding and everyday use.
For summer birding excursions, we recommend Merrell Hiking
Boots. They have a wide range of styles that are lightweight and waterproof with will be perfect for summer birding trips. If you need socks, you should stay away from cotton and go for warmer, thicker styles in winter, and thinner ones for summer birding.
Other Birding Gear To Wear When You`re On The Trail
While footwear makes all the difference, you should not neglect your choice of shirts, pants and other gear when you go out birding. As a general recommendation, you should always stay away from cotton because it will not keep you dry. Instead, go with Nylon, Polyester or Gore-tex. These materials are lightweight, durable, and will keep you dry. Also, whatever you do, stay away from bright colors, as these will scare the birds away!
If you want pants that you will be able to wear in both summer and winter, convertible hiking pants
are an excellent choice. Simply wear them as shorts in the summer and as pants in the winter. These pants are specifically designed to keep you comfortable during outdoor use. They will keep you dry, protect you from the sun and have lots of roomy pockets.
In the winter, you can wear cold weather compression pants
under your pants to keep you extra warm and dry. Most of these garments feature polyester-spandex blends to help prevent sweating. Many are lined with fleece for extra warmth. We recommend the Tesla brand for some of the best compression pants you can buy. Don`t worry, even if you have a few extra pounds, these pants will make you comfy!
Winter Birding Jackets
Of course, if you are going birding in winter, you must take extra care to select a jacket that will keep you warm and will let you move. For these reasons, Bird Baths For Sale recommends Canada Goose
products. The quality of the products is second to none. A Canada Goose winter jacket may literally be the last winter jacket you need to buy.
For birding, we recommend the Canada Goose HyBridge Lite Down jacket. This jacket features a material called TensileTech, a polyester-Elastane blend. This material is lightweight, water resistant, breathable and highly elastic for easy movement. It`s perfect for layering, so it`s a perfect complement to the compression shirts and pants. This jacket weighs less than half a pound, has durable zippers and is completely machine washable. Invest in this jacket and you will never need another! Read more about the Canada Goose products that are perfect for birders here.
Bird Watching Binoculars Recommendations
If you are planning to go bird watching, you will need a good pair of binoculars to observe the birds without without disturbing them. You should keep in mind a few basic rules when looking for a good pair of binoculars. The numbers on binoculars, such as 7×50, 8×40, or 10×50, do actually have significance. The first, smaller number indicates the magnification. The second, larger number stands for the diameter of the front lens. This is measured in millimeters.
Simply put, the bigger the number, the stronger the magnification. This means that the 10×50 binoculars will provide greater magnification than the 7×50s. Does this mean that bigger is better? Not necessarily. Larger binoculars are always heavier, and smaller ones are lighter and easier to carry. Choose larger magnification binoculars when you are bird watching in one place, and smaller ones when you are moving around.
Which Binoculars Are Best For Bird Watching?
So which binoculars should you use for birding? Generally, you should not buy the smallest magnification as the field of view will be smaller and the birds will be harder to see. Instead, look for ones within the range of 7×35 or 8×42. You are sure to find a good pair of binoculars for a reasonable price. You should also remember that cheaper isn't always better when it comes to bird watching binoculars.
If you are planning to get more seriously into bird watching you may consider investing more into a pair of binoculars. You may consider models that use range roof prisms. Better binoculars that use range roof prisms are more compact and more and easier to use than those that use porro prisms. You may think it's a minor detail, but the binocular strap is also a factor you should consider. Choose a binocular strap that is comfortable, because you will need to carry the weight of the binoculars around your neck for hours. Make sure to use a strap that is both wide and comfortable, and that distributes weight evenly.
Other Birding Gear Recommendations
If you are an amateur or aspiring professional photographer, be sure to check out our articles on choosing the best camera for birding photography. If you are already an experience bird photographer, read about our recommendations for higher-end birding cameras. Also be sure to check out our article about the best point and shoot cameras for birding. And for inspiration, look at our beautiful free bird images that you can download!
Last updated on October 4, 2023 at 4:55 pm - Image source: Amazon Affiliate Program. All statements without guarantee.
---