Chicken Coop Plans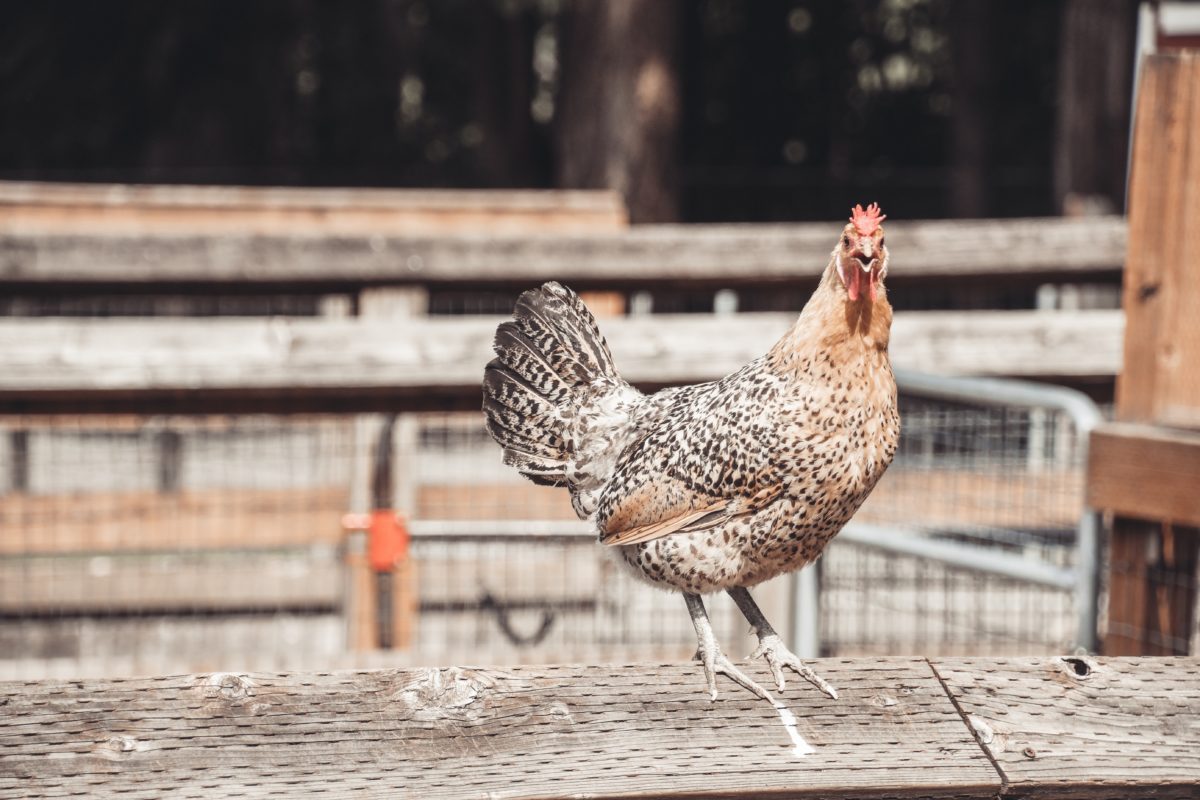 All About DIY Chicken Coop Plans
If you are looking for diy chicken coop plans, you probably already know know that chicken coops, hen houses, or chicken houses are simply buildings or caged structures that house female chickens or hens. They typically consist of an enclosure for nesting and laying eggs, and an outdoor portion called a chicken run. They are basic in nature and most have a few nesting boxes and a few perches for sleeping.
Coops are predominantly for chickens that are used for egg production, dual-purpose (meat and egg production), or exhibition (shows). They come in a wide variety and sizes and configurations depending on the type of chickens you want to house.
How to keep chicken coops in your backyard:
Do We Really Need Chicken Coops?
The question of whether backyard chickens really need a coop or a poultry house has not been decided. Chickens are tough and hardy birds that need fresh air and vitamin D from the sun in order to thrive.  A poorly built, poorly ventilated coop will have a detrimental affect on your flock.
On the other hand, if you do provide a coop with a suitable structure, good ventilation and room for the chickens to move around, feed and drink, you will have happy chickens. A good chicken coop or poultry house can protect your chickens from sickness or death due to extreme weather and predators. In addition, all of these factors will impact the egg production of your chickens.
The most common type of chicken coop today consists of a simple enclosure and a chicken run, enclosed in chicken wire or hardware cloth. This type of structure allows your backyard chickens to move around and get fresh air.
DIY Chicken Coops
Many people who own chickens like to build their own chicken coops for their flocks. This is because building your own coop ensures that the structure will be built to your exact needs. Coops are not hard to build and you can do so with inexpensive materials. Keep in mind that most of the structure needs to be left open to ensure good air circulation.
Simple wire mesh or hardware cloth can be used to build the walls of the smaller structures, and chickens are also small and adaptable, spending most of their time outdoors eating and improving the soil and ecosystem of your yard. At night they sleep together in small compact spaces. Hens also share nesting boxes and to watch over their eggs.
The following are factors to consider when choosing to build or buy chicken coops.
How Much Space Do I Need?
Although chickens don't require much space, this factor is still critical when considering which chicken coops to buy or build. Adequate space is crucial for the health and happiness of your flock. In general, each chicken should have no less than 4 square feet to move.
You should also take care to select an adequate spot to place chicken coops in your backyard. Place your chicken coop on high ground so that rain water will not collect around it and so that area can easily drain. The coop and outdoor runs should face south.
Think Safety First
Predators such as raccoons, fox, wolves, cats, and hawks prey on chickens. Other predators, such as dogs or cats may kill, but not necessarily eat them.  Rats and other burrowing rodents may be attracted to chicken feed and droppings. Therefore, when considering a backyard chicken coop, always think of safety first.
Enclose your chicken runs with mesh or fencing and bury mesh or fencing at least one foot deep into the ground, around the chicken coop. This will prevent predators from burrowing under the fence. If your city or municipality allows it and your don`t mind the noise, adding a rooster can also be effective deterrent for predators.
Consider The Environment
Choose or design your chicken coops according to your local weather. Plan for each season and all possible weather conditions in advance. Always protect them from extreme weather conditions that could make them sick. Some examples are summer heat, snow and ice in the winter and strong winds at any time of the year.
Always strive keep the flock dry, warm and comfortable all year round. Go the extra mile and add insulation for even more protection. Remember that warm, dry, safe and happy hens lay more eggs.
Stay In The Light
Place your chicken coop properly in relation to the sun to ensure the best health and safety.  Chickens love warm, dry, bright environments. Therefore, put your chicken coop facing the sun to ensure maximum sunlight, warmth and dryness for your chickens.
What To Put Inside Your Chicken Coops
Backyard chickens don't need much to lead happy, healthy lives, but there are a couple of basics you must provide.
A roosting perch is the most important item to include in your chicken coop. This perch is where your hens will sleep and huddle together when the whether gets cold. You should give each of your chickens plenty of room with 8-12 inches of space per bird. A roosting perch should be about 18-24 inches off the ground at the most. If you place your perch any higher, the birds will risk injury when climbing up or down from the perch. Chickens poop a lot at night, so your should put a board or other removable material beneath the perch for easy cleaning. This is another reason why planning is essential when placing a roosting perch in your chicken coop.
A nest box is another essential element of a chicken coop. As a rule of thumb, you should plan to build 1 nesting box for every 3 to 4 hens. A good size for a nest box is about 12 by 12 inches and you should place the nest boxes in a darker corner of your chicken coop to give your backyard chickens some privacy when laying eggs. Food and water containers should also be included in your chicken coop plans. Place the food inside the chicken coop, but place the water outside, so it won't make your coop more humid.
Food and water systems, of course, are also among the most, if not the most important elements of your coop. A chicken run will allow your birds to feed on the the insects and other foods that are part of their natural diet. Some examples of these include grass, mice beetles and worms. Also, always make sure your chickens have access to a constant supply of fresh water. Both food and water systems should be located high enough off the ground to avoid contamination.
A dust bath is something you should add to help keep your chickens happy and healthy. You can add one either inside or outside the coop. Find out more about chicken dust baths here.
Keeping A Healthy Coop
Lice, fleas and ticks and parasites are some examples of pests that prey on chickens. Chickens are also susceptible to respiratory diseases if you do not adequately protect them from cold and moisture. Remember that a single sick chicken can infect an entire flock.
For a healthy flock, keep these three principles in mind when buying or building your coop.
Make sure you build for good absorption and moisture removal.
Ensure your coop has good ventilation
Clean and maintain your coop regularly
Chicken Coop Plans – What About Moisture Absorption And Removal?
Chickens produce a lot of moisture and ammonia through their excrement. This, in turn, produces toxic fumes and can lead to respirator diseases in your chickens. These issues, in turn can lead to more serious health problems in both humans and animals.
Wood chips, shavings or straw on the floor of your chicken coop will go a long way towards preventing such hazards. You will find that these materials are both inexpensive and widely available. A good, natural porous floor covering about 3`deep also works well. You should replace such a floor about every 3 months.
About Ventilation
Proper chicken coop ventilation is one of the most critical factors if you want to keep your flock healthy. The circulation of fresh outside air through the coop absorbs a lot of the humidity and fumes from within the coop, replacing it with fresh air.  In addition, remember that if a human can't handle the strong potent smell, then neither should chickens.
Good ventilation is especially critical during hot summer months to eliminate hot stale air from being trapped within the chicken coop. Chickens love warm, even hot weather but only to an extent. Extreme heat can make chickens sick, just like any other animal. They can suffer from heat stress or stroke, and even die in extremely hot temperatures. A well-ventilated coop will provide shelter from direct sunlight during extreme weather. Strive for an environment about 10-degrees cooler than outdoor conditions. A few degrees can make a big difference!
Building For Easy Maintenance
Chicken coops require only minimal cleaning and maintenance. Nonetheless, these are some of the most important aspects of chicken ownership. Cleaning and proper ventilation of of your poultry house or coop can help control the moisture, bugs, rodents and bacteria that can all cause sickness among your flock. All coops should be designed and built with easy access to the interior to allow for regular cleaning and maintenance. Clean the coop thoroughly once a month, and replace wood chips or straw once every three months.
Sanitary Considerations
Cleaning and regular maintenance will make the difference between good chicken coops and awesome chicken coops! Removable trays allow for easy coop cleaning and clearing away of chicken droppings. This gives you a portable tool to transport the excrement easily to other areas of the yard or garden to use as natural fertilizer. Coops with slanted floors make cleaning even easier. You can use disinfectant and water to easily drain outside during coop maintenance. Always remember to thoroughly clean chicken coops at least once a month.
Buy The Best Chicken Coop Plans
Most diy chicken coops can be built very easily by carpenters or even by novices using a few simple tools and relatively inexpensive materials. If you want to build your own chicken coop, you don't have to go it alone! BuildingChickenCoopsGuide.com will help you every step of the way, from planning, to buying the right materials, to building your own chicken coop step by step.
You will learn how to build your diy chicken coop to be predator free and using the best ventilation and sanitation practices. As an added bonus, your will receive a guide on how to properly care for chickens. You must read this guide if you want to prevent the most common types of chicken diseases. Click on the banner below to download your chicken coop plans instantly!

Check Out More On Amazon
Last updated on October 4, 2023 at 3:36 pm - Image source: Amazon Affiliate Program. All statements without guarantee.
---