Walk In Chicken Coop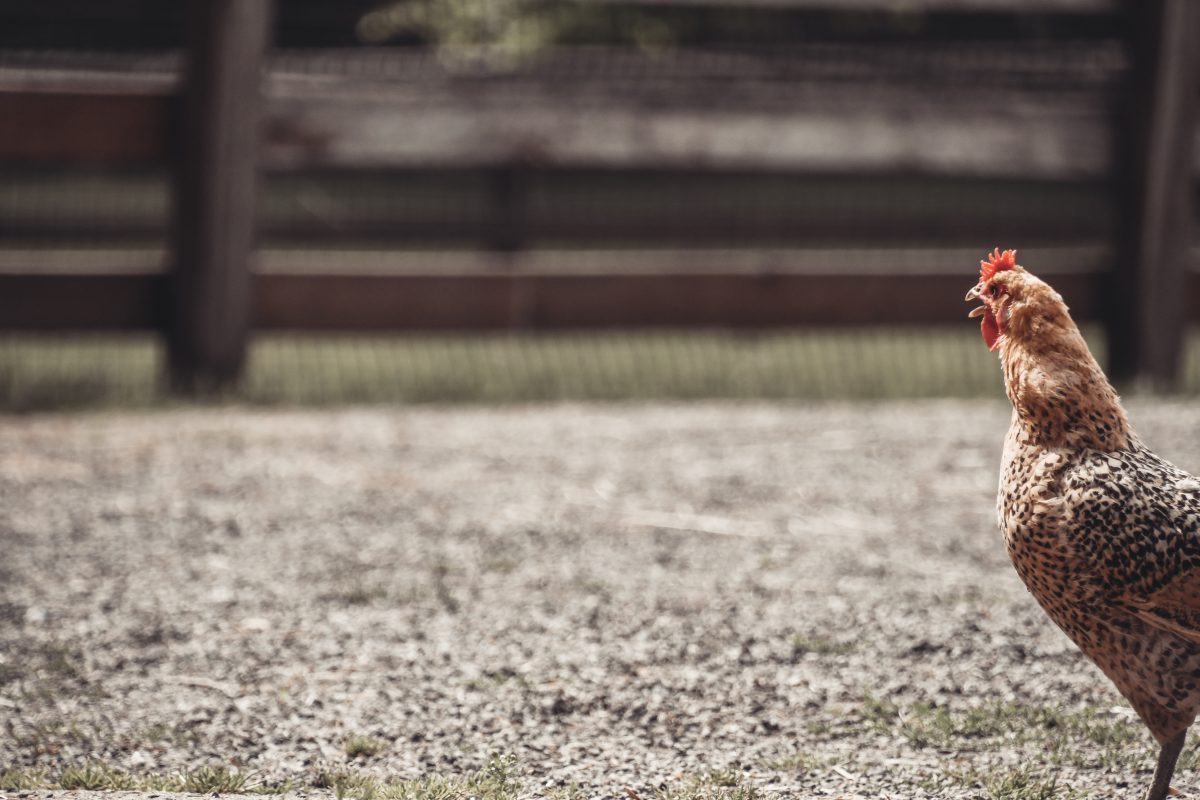 Walk In Chicken Coop
A walk in chicken coop can mean improved access and more convenience for you. There are many advantages to these types of chicken coops. Not only do they provide your flock with more living space, they also make cleaning and egg access much easier for humans. You can buy or construct a walk in chicken coop in many different styles and with a wide variety of types of wood.  Some of these coops may even be old tool-sheds or other small storage buildings that have found new life as a hen house.
As your operation grows, you may opt to upgrade to a walk in coop to give you birds more space and to give you better access. Chickens can come and go more easily. In addition, walk ins often have longer chicken runs. With all of these advantages, you should not forget that walk ins need more maintenance. Specifically, you must ensure that moisture is always absorbed and that excrement is always cleaned.
If you are making your own walk in chicken coop, you can make it extra spacious to double as a tool or other type of shed.
Buy A Walk In Coop
Whenever we review products, we try to select the highest-rated products. We have found many highly-rated small chicken coops, however, the walk in models we have found are not as highly rated. Therefore, we recommend buying a small coop to start with. Then, are your operation gowns, you can build your own walk in coop.
However, if you have your heart set on buying a walk in model, here are our recommendations, with all the caveats.
Coops And Feathers XXL Chicken Coop
This extra large chicken coop provides enough space for up to 10 birds. It even has 2 separate entrances, for easy access to your birds and to the eggs. In addition, there is a backyard area, which is accessible to your birds via a small chicken door. This is perfect for ensuring your birds have plenty of fresh air, good ventilation, and easy access to sunshine. You can, in turn, open the barn area to allow your chickens access to the yard. In terms of the minuses, one customer reported that this coop arrived damaged and they had difficulty contacting the seller.
Coops And Feathers Large Coop
At the time of writing, this chicken coop has a single customer review, and it's a positive one. This walk in chicken coop is wood and galvanized wire to be rust resistant and to withstand the elements. The asphalt roof ensure that your chickens will stay safe and dry. In addition, the roof will provide shelter from the harsh summer sun. Like the previous coop, this one has a barnyard area to allow you chickens to roam. It also features a nesting box, roosting bars and ramp. There is a removable tray under the enclosed area for easy cleaning. The one customer review reports that this structure is a sturdy one. This coop provides enough space for up to 5 birds.
10'x20′ Extra Large Chicken Coop
If you are looking for a large coop to keep your chickens in, this one could be a good choice. The hexagonal mesh is PVC coated and the metal tubes are galvanized to be rust resistant. This coop is quick and easy to assemble and comes with a section of oxford cloth roof to help shelter your chickens from the elements. Remember, however, that hexagonal chicken wire is easy for predators to bend and tear apart, so place this coop in an area that is already predator proof. You would also be well advised to run some hardware cloth at a depth of 12″ below the ground where you put the coop, if you are not planning on moving it.
Build Your Own
Whether you are just starting out, or have been raising chickens for a while, building your own chicken coop can be a very rewarding experience. Not only will you get to spend time outdoors working with your hands, you will wind up with a chicken coop that fits your needs exactly and is built to your specifications. Nothing can beat that sense of satisfaction!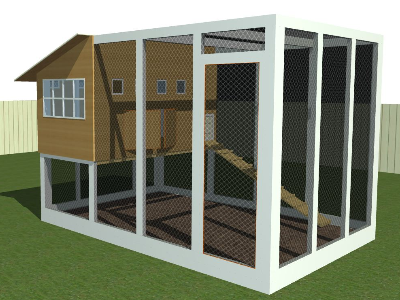 Build a walk in chick coop like this one, or get creative and modify the design! You will get plans for no less than 22 different chicken coops that can hold as many as 40 birds! Learn all the best practices to keep your flock happy, healthy and productive. In addition, you will learn how to source the best materials at the lowest prices. Check it out if you would like to build your own chicken coop today.
Chicken Coops On Amazon
Last updated on October 4, 2023 at 5:13 pm - Image source: Amazon Affiliate Program. All statements without guarantee.
---