Outdoor Bird Aviaries For Sale (The Best Ones And Which Ones To Avoid)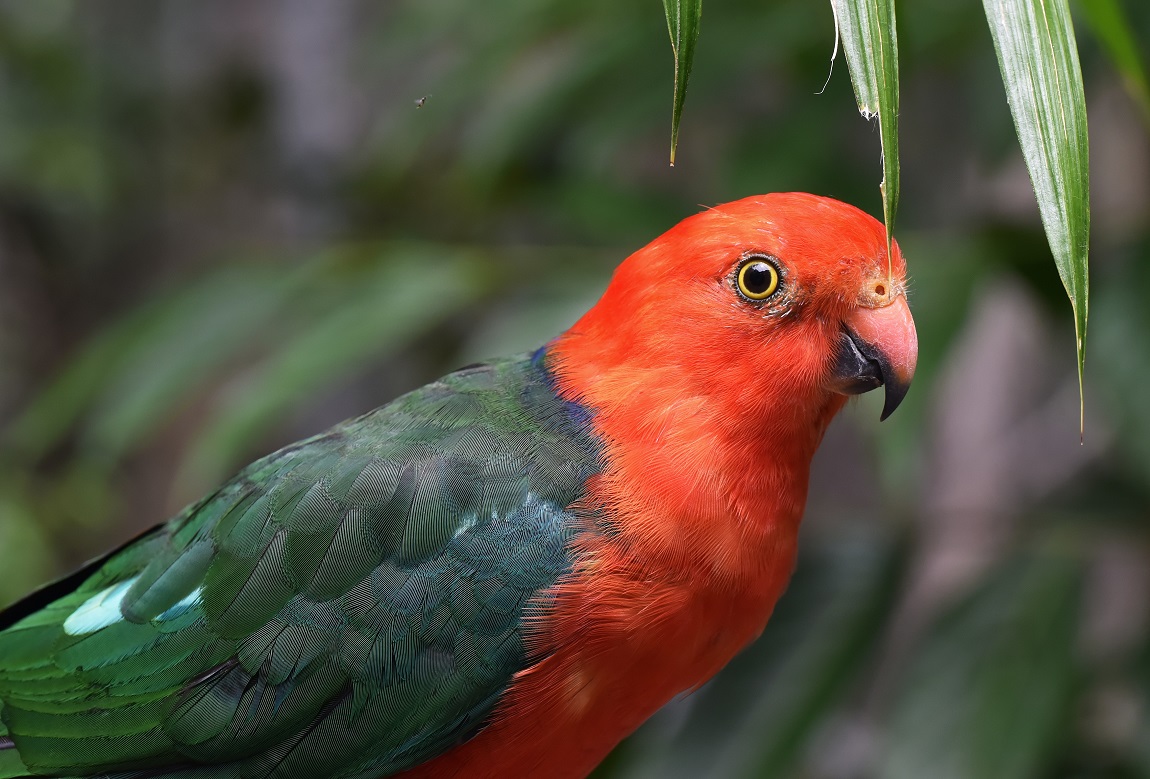 What Is The Best Outdoor Bird Aviary For Sale?
Looking for an outdoor bird aviary for sale? You may be wondering if an outdoor aviary kit is the right choice, or whether a simple bird cage will be sufficient. Maybe you are wondering what the difference is between a cage and an aviary. Unlike a bird cage, a bird aviary is a large enclosure that

allows the birds inside them room enough to fly. For this reason, aviaries are sometimes called flight cages.
The fact that bird aviaries provide so much room has obvious benefits. If birds have enough room to fly, their muscles will stay strong and toned. This will lead to a longer life for your birds. Furthermore, more room can also help prevent your birds from getting bored because you have more room to add toys and other features to keep your bird occupied. It will give more room to nest and mate.
Aviaries can house many birds, or just a few. They can house a single species, or multiple species of birds. You can often find public bird aviaries in large national parks and zoos around the world. A list of public bird aviaries can be found here. Of course, the outdoor aviaries that you can buy are much smaller than the public ones. Nonetheless, you will find outdoor aviaries with only a single pair of birds, and others that are home to an entire flock.
For the bird enthusiast, an outdoor aviary is often a welcome addition to a backyard. However, home aviary kits can be purchased in stores or online. In addition, aviary plans are easily accessible and inexpensive. There are so many options available! There is sure to be at least one that will help you acquire your own outdoor bird aviary. 
The Benefits Of An Outdoor Aviary
You can fill your outdoor aviary with small plants, trees and shrubs to simulate the natural habitat of birds. This will make your birds more content and comfortable. This will also satisfy their innate curiosity and help keep them happier. In addition, because aviaries are larger than cages, birds muscles can stay healthier and stronger. Outdoor bird aviaries also have other health benefits for birds, such as allowing them to absorb more vitamin D from the sun. Because your birds will have much more space in an aviary than in a smaller cage, you will also have much more room to provide lots of toys for these intelligent animals.
Brightly colored rings, bells and balls will help ensure that your birds don`t get bored. You can also add items such as high quality cuttle bones to your aviary to ensure your birds get the calcium they need in their diet. It is also very easy to find some bird-safe branches, dry out the wood, and use them for perches in your aviary.

Outdoor aviaries not only benefit birds, they also benefit humans. If you enjoy working with your hands, you can build an aviary by following simple instructions. The range of bird aviary styles are endless. You can build one directly connected to your house, or build a detached aviary. Later, you can add on to your aviary as you acquire more birds. While building a bird aviary does not need to be complicated, there are many factors to consider.
Factors To Consider When Buying Or Building An Outdoor Bird Aviary
There are a number of factors to consider when your are looking for an outdoor bird aviary depending on the weather and climate where you live. Remember that if you live in an area with a lot of rain or snow, you will need an aviary with an extended roof to protect your birds from the elements. If the weather gets very cold, you may even wish to consider and indoor aviary instead. Likewise, if you live in a sunny area, an extended roof will come in handy to protect your birds from the harsh direct sunlight. In cold areas, a heater or a basking lamp will be necessary.
You should think carefully about the type of floor you will put in your outdoor aviary. Generally, there are two types of aviary floors you can choose: a soft floor and a cement floor. A soft floor aviary consists of several levels of gravel or pebbles layered one on top of the other.  A floor of this type offers good drainage, but less stability than cement. 
A cement floor is idea as it is more stable and durable and is also easier to clean. An outdoor aviary for sale at your local store or online will not normally have a floor. This means that you will have to provide one. Therefore, think carefully about the type of floor you will build for your aviary.
Of course, you can always decide for a soil aviary floor, but we don't recommend this. Soil floors attract more predators and give safe harbor to bacteria and pathogens that can be harmful deadly to birds. No matter which type of floor covering you choose, be sure to place supports underneath to support the structure and keep it level.
Predator Deterrence – A Primary Consideration For An Outdoor Bird Aviary
Installing a good aviary floor is only one factor you should consider when planning for predator deterrence. This is where the value of a cement aviary floor really shines. All you need to do is fill in a ditch with cement and place supports inside the ditch. This will prevent rodents and snakes from getting to your birds. If you opt for a gravel floor as described above, make sure you put a layer of aviary mesh beneath the gavel. Fasten the mesh to the aviary frame. This will prevent predators from digging their way into the aviary.
Place your aviary a distance away from trees if you want to prevent predators from gaining access through the aviary roof. Select wire mesh with good spacing. This will not only prevent predators from entering the aviary, it will also prevent accidental escapes. The correct mesh thickness will also prevent birds from chewing their way out, and predators chewing their way in. Always fasten the aviary mesh to the outer surface of the panel frames to prevent injury and accidental escapes.
For even more predator deterrence, you can install your aviary behind an electric or high tensile fence.
Where To Put An Outdoor Bird Aviary
Place your outdoor bird aviary in an area where you will have the best view. You may put your aviary near trees, but it is best to avoid putting it directly under them. If you do so, the trees will block the sunlight, making the aviary colder and darker, and preventing the birds from absorbing vitamin D. Placing your aviary directly under trees could also result in contamination from droppings from the birds nesting in the trees. You should also place your aviary far enough away from other structures to prevent predators from jumping on to the roof of your aviary.
You can, however, choose to put your aviary behind trees or other bushes. This will act as a natural shield against noisy birds, and will help spare your birds from outside noises that might scare them.
If you live in a windy area, make sure you put your aviary near some type of wind barrier, such as a wall or a building to protect your birds from gusts. Never place you aviary in areas where harmful chemicals are stored, or where you birds will be exposed to predators.
Buy An Outdoor Bird Aviary Kit
If you don't have the time to consider all the factors necessary to build your own aviary, you can buy indoor and outdoor bird aviaries from sites such as a Amazon. Even if you do buy an one rather than building one, you will see, many of the aviaries available to buy do not come with floors. Therefore, you should still heed the advice above regarding aviary floors.
If you are looking for an outdoor bird aviary for sale, be sure to check out the reviews below before deciding which aviary to buy.
Top Recommendation – A & E Cage Company Huge Outdoor Bird Aviary
If you have decided that you would like to buy an outdoor aviary instead of building one, this huge walk-in aviary by the A & E Cage Company is the best outdoor bird aviary for sale that we have found. It consists of wrought iron, which means that it's super durable. It also has a completely non-toxic powder coating, so it is 100% safe for birds. In addition, this aviary comes with a six-month manufacturer's warranty. The A & E Cage Company stands by its workmanship!
Do be aware that this aviary does not come with assembly instructions. However, you can call the customer service number and they will help you put it together. Also be aware that model 662 has 1″ bar spacing and is not for smaller birds. However, parrots, African Grays, Macaws etc. will love it! Model 662 has dimensions of 86″ x 62″ and the bars have a diameter of 5mm. You can lock this aviary with keys and the feeder station swings out for easy use.
You can also purchase model 561 with 1/2″ bar spacing. This spacing is suitable for smaller birds.
As you can tell from the picture, this aviary does not come with a floor. As always, we recommend cement because it is healthy for the birds and easy to clean. Customers also report placing this on vinyl sheeting.
Advantek Portico Outdoor Bird Aviary
The Advantek Portico aviary is an excellent outdoor bird aviary for sale on Amazon. You will have space enough for up to 19 birds depending on their size. The dimensions of this aviary are 90.25"H x 85"W x 49.5"D. Add food and water easily through a small window in the enclosure. This aviary also comes with dividers that make it easier to get in and out of the structure while preventing accidental escapes. The mesh spacing is about 1/2″, which makes it great for smaller species of birds.
This aviary feature insect and rot resistant lumber, to keep birds and humans healthy. The Advantek Portico comes with 12 perches. You will also have plenty of room to add other accessories, such as additional perches, ropes, and play stands.
Amazon customers are raving about this aviary! Some have painted the exterior with non-toxic paint, or made other optional modifications, such as placing it on cement blocks to raise it off the ground, or installing shelves as additional shelter for the birds. This material is made of soft wood, so it is not recommended for birds that like to chew. Please note that this aviary does not come with a floor, so be sure to follow best practices when deciding what kind of floor to use.
Paney Large Iron Outdoor Bird Aviary For Sale
This is not one of our favorite aviaries. However, like everything, there are both pros and cons.
First, the pros.
The Paney Iron Outdoor Bird Aviary is practical and durable and has room for multiple birds, even the largest ones, such as parrots, macaws and cockatoos. It is also perfect for multiple smaller birds, such as parakeets, finches and canaries. The iron is rust, corrosion and tarnish resistant and has a large front door for easy feeding and watering. Two stainless steel feeding bowls and a perch are all included with this aviary. This aviary is strong enough to keep common predators out and birds safe. Customers report that this aviary is big enough for two macaws, and that they can't chew through the material.
Now for the cons.
Some customers find this aviary difficult to put together. Some of the parts were mislabeled. In addition, they found the video assembly instructions difficult to follow. Some also felt that the mesh was not sturdy enough and would not stand up to rougher conditions. Also, this aviary is large enough for up to 4 birds, but if you have more, you should get a larger aviary. Customers additionally report that this aviary is somewhat lightweight, so be sure you place this on stakes in the ground and anchor it well with rocks.
Walcut Heavy Duty Large Outdoor Aviary For Sale
This is a large, durable wire mesh aviary with enough space for multiple large species, such as parrots, macaws, African grays and cockatoos. The door is large enough for you to walk right in, making providing food and water a breeze. This aviary resists shocks, rust and tarnish and is reinforced with four pegs. It is also perfect for smaller birds, such as parakeets, finches and canaries.
This aviary consists for an aluminum frame the frame may require a bit of extra welding to keep large species from pulling the sides away from the frame!
Pawhut 65" Hexagonal Outdoor Aviary
This outdoor bird aviary would also not be our first recommendation because it has received mixed reviews from customers on Amazon. This is a fir and metal outdoor bird aviary. The mesh has spacing of 1/2″. The double doors open to the inside and give easy access for feeding, watering and playing with birds.  This bird aviary is 4′ wide and 5′ high to the top of the side. Including the roof, it's about 6′ high. It also does not have a floor, but customers have reported adding a turf floor. Some customers report this aviary being smaller than what they expected and that assembly is a bit complicated.
Warning: This aviary is not suitable for large birds, such as Amazon Grays! The mesh spacing is small and suitable for smaller birds, but larger ones can chew right through, and can also gnaw on the wood and escape!
Build An Outdoor Aviary – Outdoor Aviary Plans
If you have decided to forego buying an outdoor aviary for sale and would like to reap the benefits of building an outdoor bird aviary, make sure you don`t go it alone! You will find many free aviary plans available online, but many are incomplete, inaccurate or confusing. By building your own outdoor bird aviary, you may save hundreds or even thousands of dollars over buying one. In addition, you will get exactly the aviary you want, to your specifications. You will also get the unique satisfaction of having built something with your own hands!
However, we don't recommend going about building a bird aviary in a haphazard manner. This can cost you a lot of time and money! Instead, check out some of the books about aviary construction on Amazon. They will walk you through the process step by step. The small investment you make in a book can wind up saving you hundreds of dollars!
Check Out More About Bird Aviaries On Amazon
Last updated on October 4, 2023 at 4:57 pm - Image source: Amazon Affiliate Program. All statements without guarantee.
Last updated on October 4, 2023 at 4:54 pm - Image source: Amazon Affiliate Program. All statements without guarantee.
---